SERMON 3 OF 5 IN A SERIES EXPLORING SPIRITUAL DISCIPLINE, PREACHED 04 November 2012.  READ Matthew 6:1-18
You don't hear much about fasting these days, in fact in the worship surveys conducted at the start of the year some here noted that they knew little about fasting and that they have never heard teaching on it.
Well that is about to change!
I guess as we look around our culture we can understand why fasting may be out of favour.
It doesn't fit!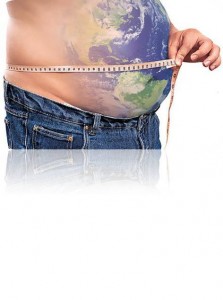 Seemingly in NZ and much of the world we've become conditioned to comfort, excess and instant gratification and that direction is only increasing.
If we want fast food – we want it now, and if they can't serve us in only a few minutes we complain. Following trends set overseas we increasingly upsize our orders, and at a eat all you can buffet we end up eating more than we need, even more than we should – just because it's there.
This attitude of having what we want when we want it extends to most aspects of life: texting, FB, entertainment. There is little we have to wait for. And we believe it's our right to satisfy our desires whenever we want. So excess marks our landscape: and in the busyness of satisfying ourselves where is God?
God of course is where God has always been. Continue reading →