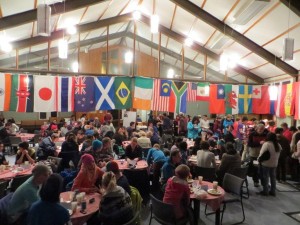 Pasta Café Queenstown 2020 will run from Friday 17th July for a least 4 weeks.
Open Friday's only from 6 to 8pm
The venue is St Margaret's Church, Ross Street, Frankton.
This will be the 18th year of Pasta Café, and given the pandemic we have just gone through and are still struggling with we believe Pasta Cafe is needed more than ever. Here we have a place to relax, converse, laugh, cry, pray, and enjoy a free hot meal with drinks and home baking.
We believe God has been good to us and our hope is that we can pass this blessing on to families and visitors to our town in a safe, warm and friendly environment.
Pasta Café is supported by generous donations from the Church and a number of local businesses. In addition members of the community and others can also support Pasta Café by donating via Givealittle. Simply scan the QR code.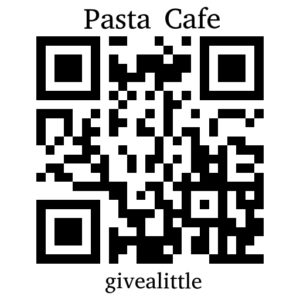 All are welcome to come along and enjoy the food, conversation and music. And please do like us on Facebook – here you will find the latest information.
Here are a few images from previous years.