Mainly Music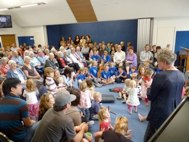 Young children develop skills – co-ordination, fine motor movements, large motor movements, social interaction, appreciation of music and musical styles, and language development. mainly music provides children with a structured learning environment and then a time of free play… Find out more here.
Manna Café is in its 3rd year at St Andrew's. Every Sunday morning at 9:00 am, we start with a tasty free buffet breakfast and superb coffee! Around 9:30, we usually get started with our program, which includes some activities for the children, a children's story, a message and some discussion… Find out more here.
Network Café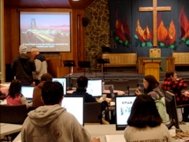 Network Café is an opportunity for Queenstown's younger generation as well as travellers to get free Internet access for two hours on Friday evenings. We also offer delicious free finger food and snacks. This is also a chance to meet other people your own age and to listen to contemporary music. Every Friday evening also features a short video screening… Find out more here.
Pasta Café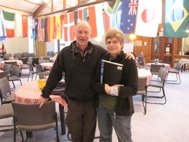 Pasta Café runs for 6 weeks every Friday night over the Ski season. 2012 will be our 9th year. At Pasta Café we serve a great free meal with drinks and awesome cookies. We believe God has been extremely generous to us and our hope is that we can pass this blessing onto families and visitors to our town in a safe, warm and friendly environment. Find out more here.